Braathens Regional, the Swedish airline, has reinforced its cooperation with French
MRO Sabena technics for the support of their mixed fleet of ATRs.
Starting this month, Sabena technics will provide Braathens Regional with an exclusive
range of component solutions including:
a comprehensive access to rotable components' pool,
warranty management
test, repair, overhaul and/or modification of rotable components.
logistics services
The airline currently operates a fleet of ATR72-500 as well as a growing fleet of ATR72-
600 in Scandinavia. The work will be carried out at the MRO's dedicated facilities in Dinard
(France).
"We would like to thank Braathens Regional for their confidence in our dedicated and
innovative solutions. We share the same high expectations regarding quality and reliability and we are
proud to support Braathens Regional in its development on ATR72-600".
said Philippe Delisle, Chief Executive Officer of Sabena technics DNR.
The agreement with Sabena technics secures Braathens Regional's desire to optimize the
operation of existing ATR72-500s and their new ATR72-600 fleet, maintain their level of
Technical Dispatch Reliability and continue delivery on-time operation for their customers.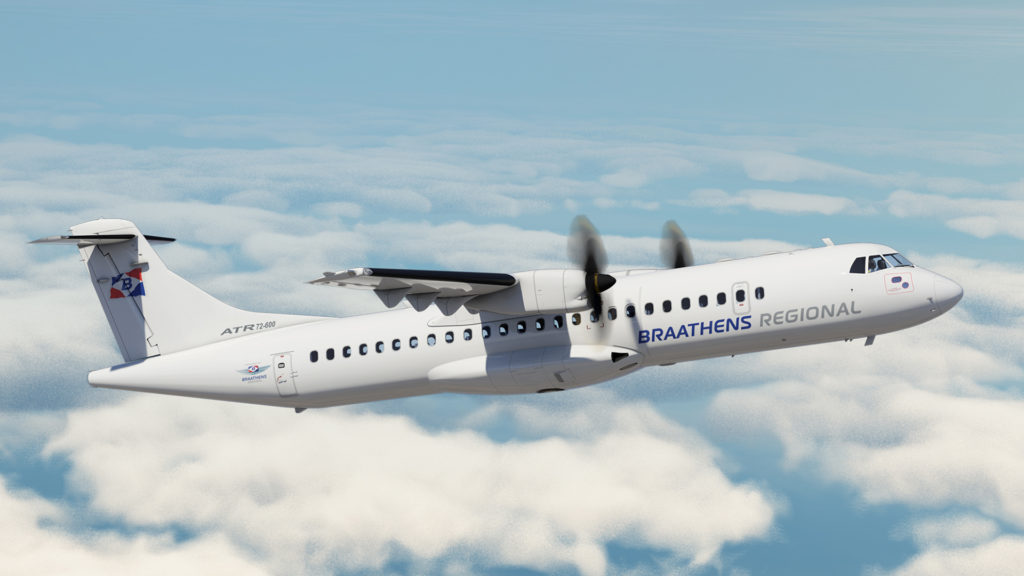 ---