The French group Sabena technics, an independent provider of aircraft maintenance and modifications (MRO), announces the acquisition of the assets of the company New EAS – now known as Sabena technics PGF – and thus reinforces its implantation and development on the European continent.
Based in Perpignan-Rivesaltes (France), the Group's new site employs 165 people and has three hangars able to accommodate a wide-body aircraft and up to five narrow-body aircraft for civil and military base maintenance operations.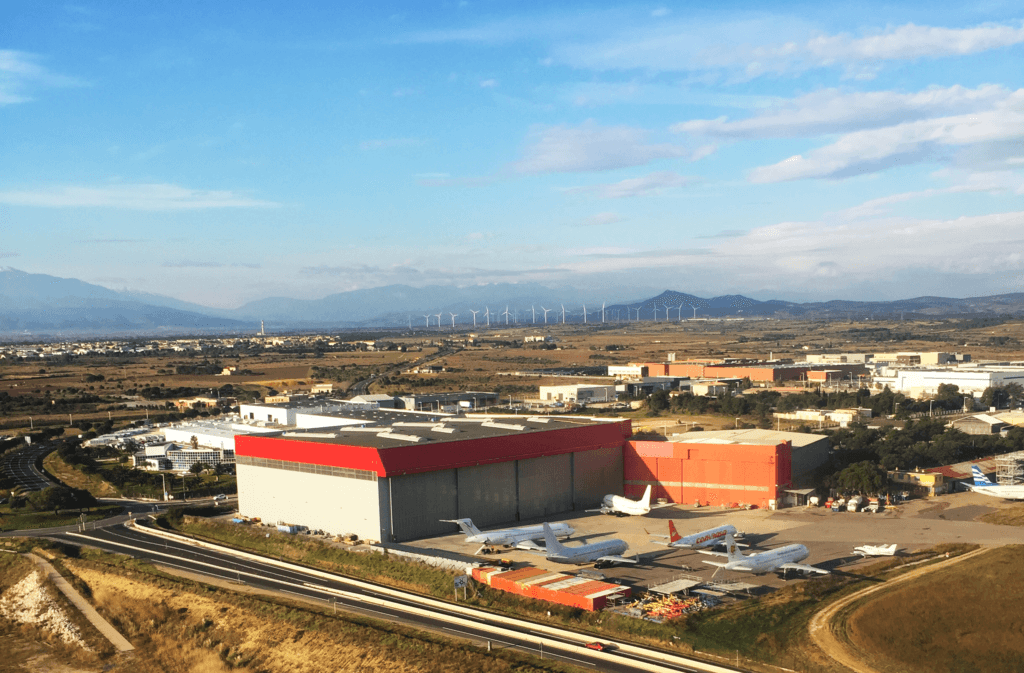 "This acquisition is perfectly aligned with our external growth strategy and reflects our desire to strengthen our presence in a very dynamic MRO market. Thanks to the complementarity of our sites, our customers will benefit from extended services with ever more quality and competitiveness", said Philippe Rochet, Chief Operating Officer of Sabena technics.
Thanks to the support of the Group's other subsidiaries in terms of inventories, tools, industrial resources and innovative digital solutions, the Perpignan site has reached an occupancy rate of 100% only a month after its acquisition and is already receiving good feedback from its customers.
 "I wanted to thank all the staff of Sabena technics PGF, for their welcome, their reactivity and their professionalism during the maintenance check of our customer's Airbus A330-300 aircraft. They were able to show adaptability on this project and the motivation of the production teams was very appreciable" says Vincent Rigaudie, Production Manager at Air France following the delivery of the aircraft.
---